first of all, this is going to be my next cosplay! I don't know when but I must be Miku Hatsune, from Vocaloid :B she's so cute...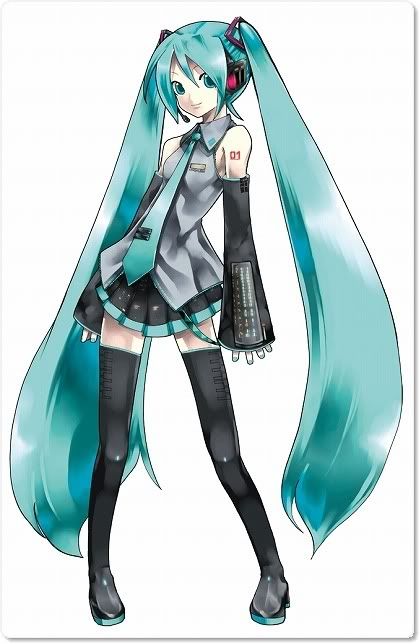 this morning I have been surfing around and found out that the famous song and dance "Caramelldansen" isn't actually from Japan, but from Sweaden!! The meaning of its title is: caramell dance (I think that was obvious) but omg, I didn't know it. It is played by a group called Caramell; and the version we always see performed by our favourite anime/videogame/whatever character is called "Caramelldansen speedycake remix" x3
at the end of this video, you'll see all vocaloids dancing this song... cuteness!!
:) what I'm wearing now...